About Studio Froilein Juno
Studio Froilein Juno, Alexandra Wolf, is a German artist who comes from a difficult background. From an early age she had the urge for freedom, impermanence and a lot of creative power. As a child, she wanted to become an artist and travel the world. But fearing a jobless art and at the insistence of her family, she decided to take the middle path and studied design.
However, after years in permanent employment and as a freelancer, she realized that the profession was no longer creative and free enough. She felt constrained by tight briefings and explicit client expectations. So she finally decided to stay in marketing as a full-time job and to be an artist as a second mainstay and for personal development.
For years she suffered from creative insecurity, self-doubt and the feeling of not being good enough and had to find her own way: "When is one really an artist? What makes a (good) artist?"
Today, Studio Froilein Juno stands for creative freedom, passion and courage for individuality. The artist's works are characterized by her personality, her life path and her love for art. With each work she wants to tell a story and awaken emotions.
It is not about perfectionism or achieving a certain result, but about the process of creating itself. Froilein Juno shows with her work in an impressive way that art knows no boundaries - neither in terms of materials nor styles or subject areas. It is only a matter of letting something arise from the heart and to develop artistically and personally.
Froilein Juno's works are a powerful expression of her personal beliefs and values. Through her art, she challenges social norms and promotes equality, self-love and diversity. Her message is clear: we should not be afraid to express ourselves freely, without fear of judgment or criticism.
"I have learned that it is okay to be me and live my creativity without fear of criticism or rejection. My work represents freedom and self-love, doing well for yourself, being diverse and accepting yourself as you are. That's what I want to inspire."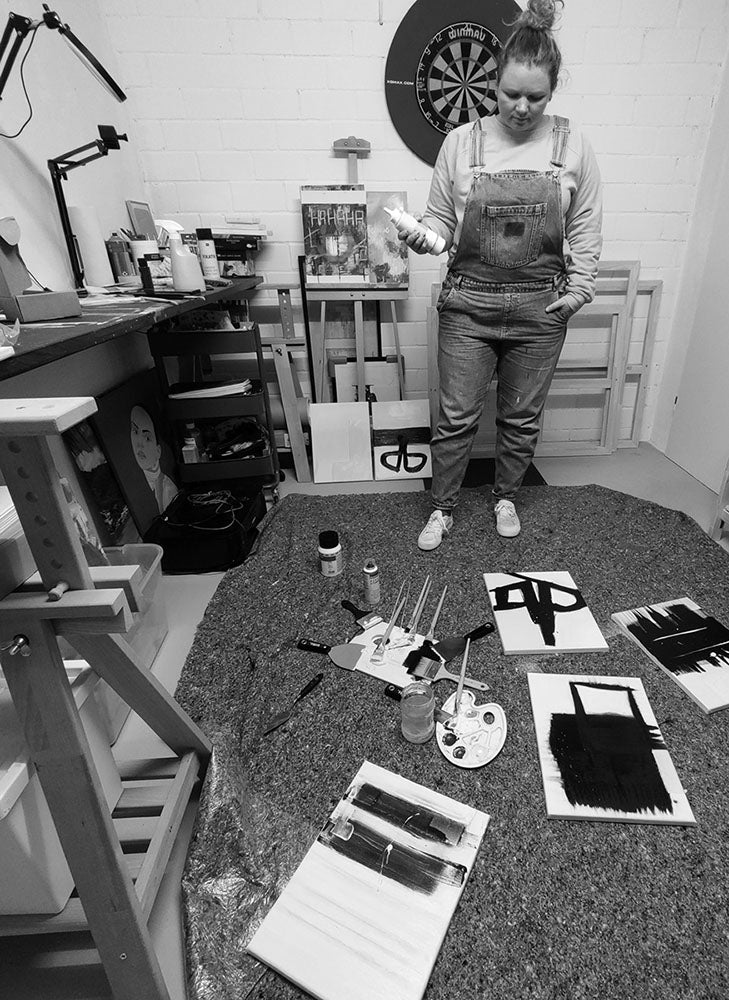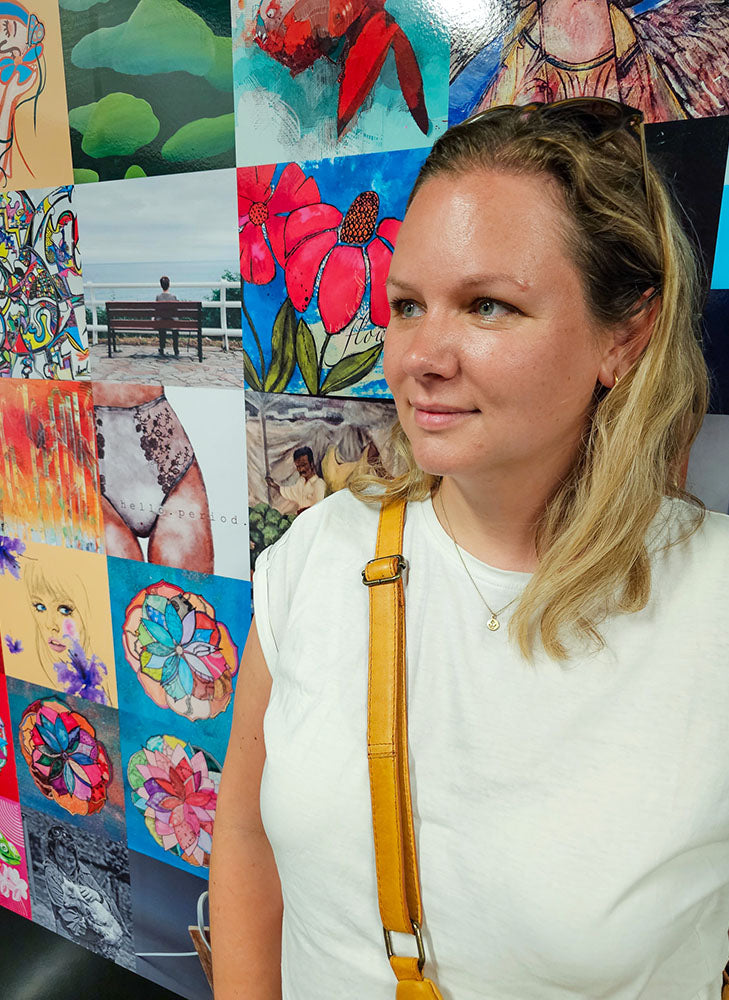 Need help?
Still unsure which artwork suits you best? You have more questions, want to place a commission or just want to chat?
I'll be happy to advise you and help you make the right choice.
Just write me a message.